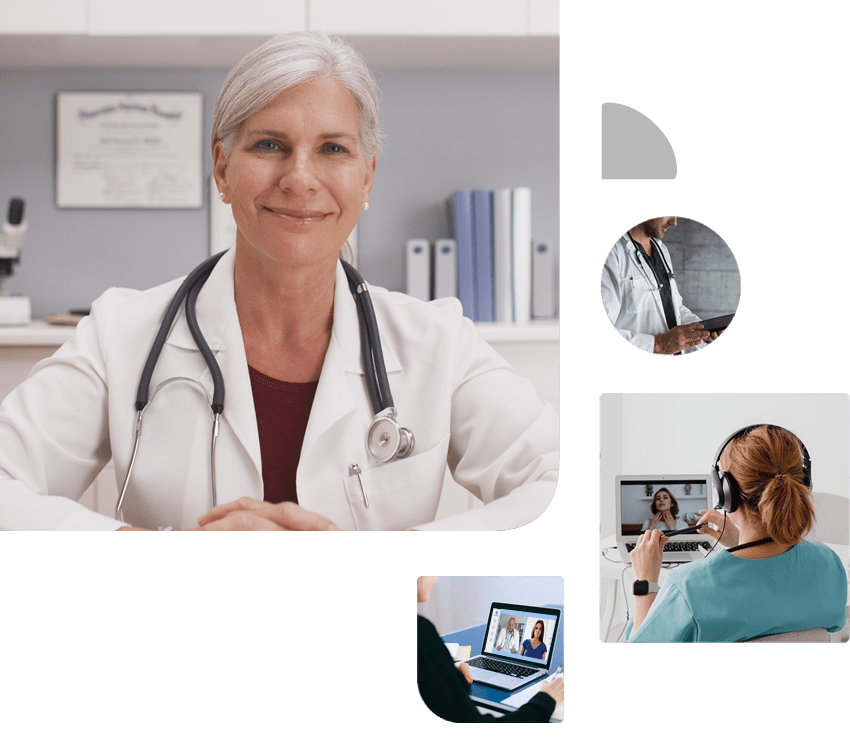 BLUEEYE CLINIC
Virtual Clinic for Healthcare Professionals
BlueEye Clinic is a virtual clinic for healthcare professionals with an online experience of real-life consultations. BlueEye Clinic can be used for any clinic situation where a clinician or therapist speaks to a remote patient or client using video.
Key Features of BlueEye Clinic
Healthcare Professional Schedules Appointment
The healthcare professional logs in to the BlueEye Clinic portal and schedules an appointment with a patient.
Patient Receives The Secure Video Link
5 Minutes before the scheduled appointment time, the patient receives a secure video link via a text message and/ or email.
Patient Enters Waiting Room
The patient clicks on the video link and enters the waiting room. The video call gets connected when the healthcare professional joins the patient in the waiting room.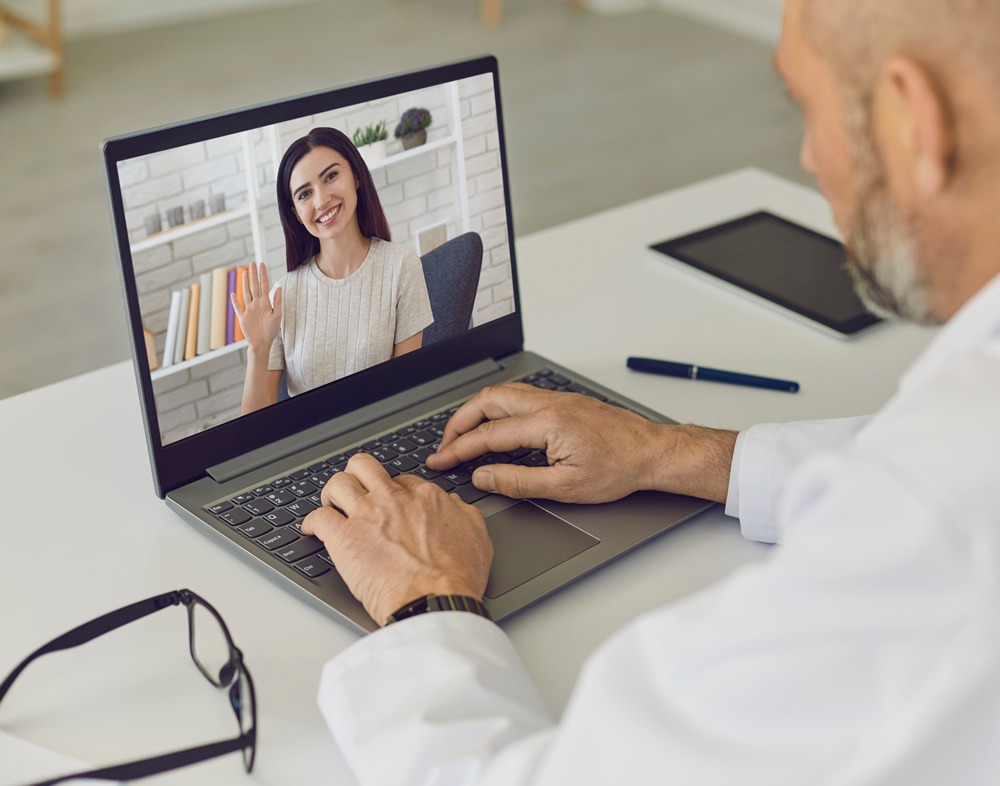 Key Outcomes
Improves operational efficiencies – saves time and costs

Enables seeing the patient in their own environment to provide multidisciplinary expertise

Improves networking between the clinics/ healthcare professionals via multi-party calls

Reduces patient waiting time

Improves convenience and breaks down geographical barriers as the consultation can be conducted anywhere, anytime

Eliminates contagion risk
"BlueEye is an excellent consultation platform, extremely user-friendly for the patient and physician alike. Quite simply the best video-consultation software I've used."
"BlueEye Direct was originally rolled out as a prioritization to mental health service users. Being able to guarantee connectivity is a very important factor in video consultation. BlueEye has brought peace of mind to clinicians and patients alike."
"BlueEye is effective for virtual assessment and treatment of physiotherapy patients"
"We started using BlueEye at the start of the pandemic. Knowing that it was secure safe platform was great for clinicians and patients. Ease of use is a big thing. Multi-party is really helpful"
"We were really grateful to have immediate access to the BlueEye Direct remote video consultation platform."
Secure Data
BlueEye solutions comply with the GDPR and Data Protections regulations. All BlueEye video calls are AES-256 encrypted. BlueEye uses TLS 1.2 and TLS 1.3 and is always updated with secure cyphers only.
RedZinc is committed to perform regular Penetration Testing to provide fully secure solutions.

Frequently Asked Questions
What are the requirements for my computer to be compatible with BlueEye Clinic?
Red Zinc
2021-09-01T15:29:39+00:00
Latest versions of web browsers (Google Chrome, Mozilla Firefox, Microsoft Edge or Safari) and operating systems (Android, MacOS, Android).

A camera is needed for the video calls which is usually inbuilt in laptop, tablet and smartphones. If using a desktop, a webcam in working condition is needed for the video calls.

Web browser should have access to the camera and microphone. This permission is sought when the video calls are initiated.

There should be no organizational firewall block preventing the system from using BlueEye Clinic.
Note: It is advisable to test your system compatibility with BlueEye Clinic before your first patient arrives that day. You can do this by using the 'Test Call' function in the video platform.