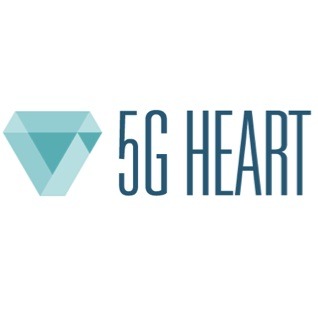 DUBLIN – June 2019
This partnership is formed by VTT a visionary research, development and innovation partner in Finland and includes RedZinc, Philips, Telenor, Oslo Hospital and Hellenic Telecom. Participation in 5G HEART project is supported by the European Commission Horizon 2020 Program. 5G-Heart will provide comprehensive solutions for new hospital work processes with improved patient outcomes via wearable devices connected on 5G networks.
5G-HEART will deploy innovative digital use cases involving healthcare, transport and aquaculture from user community partnerships in 5G validation trials across Europe.
To contribute to the project, RedZinc will provide a wearable video device called BlueEye, using real-time, point-of-view live interactive video with audio for remote interventional support. BlueEye will connect senior medical staff with pre-hospital personnel including ambulance technicians, paramedics and community nurses.
The solution uses 4G and 5G radio access with miniaturized cameras providing real time immersive video for the remote senior expert. The project will allow RedZinc to validate the service in 5G networks and promote it to the 5G telecommunications and healthcare community.

"Our team is delighted to partner in this project and participate in pilots at Oslo Hospital in Norway. The pilots will provide RedZinc with measurements for key performance indicators on Telenor's 5G network enabling the BlueEye service delivery platform to be tuned for optimum performance." – Donal Morris, CEO of RedZinc.
Follow RedZinc on Twitter and LinkedIn
Follow 5G HEART on Twitter and Facebook
RedZinc empowers first responders, healthcare, tele-maintenance and other personnel to live stream point of view video to an expert or hot desk centre using wearable video enabled for 4G and 5G telecommunications. Learn more about RedZinc