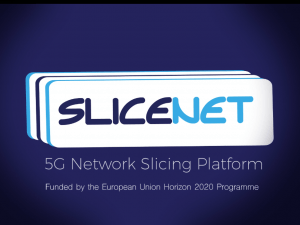 The eHealth SliceNet team have released a video to describe ambulance tele-medicine services using 5G slicing. RedZinc are an active technology participant in the SliceNet project, providing both prioritisation and video streaming technology to advance pre-hospital diagnosis and treatment for emergency patients.
In the video, SliceNet participant CIT (Cork Institute of Technology) provides the in-ambulance artificial intelligence technology which enables a machine assisted assessment of the patient. RedZinc provides the remote service mobile video streaming technology in this 5G network slice application.
These advanced technologies help establish a scalable pre-hospital ambulance solution which could speed up diagnosis and treatment through early activation of the in-hospital stroke response. This in turn will reduce the risk of misdiagnosis and improve patient outcomes.
A key aim in the H2020 SliceNet project is to demonstrate a verticals-oriented 5G network, focused on control of end-to-end 'sliced' services. Dedicated 'slices' of the network are guaranteed, to ensure the quality of service (QoS) necessary for the delivery of mission critical services, such as emergency tele-medicine.