Dublin, December 2020
RedZinc is delighted to announce that its BlueEye Clinic video platform has won the Irish Healthcare Awards 2020 in the 'Best Response to COVID-19 – Private Sector' category, in conjunction with the HSE. This award recognises the significant progress the company has made in its contribution to the COVID-19 outbreak with its rapid development of BlueEye Clinic for healthcare professionals. The BlueEye Clinic teleconsultation software was developed and scaled in response to the HSE's need to provide continued excellent healthcare in outpatient clinics during the COVID19 outbreak in Ireland.
Prof. Martin Curley, HSE Director of Digital Academy & HSE Digital Transformation commented "RedZinc have been tremendous to partner with, especially given the short turnaround times and demands of the pandemic situation. We needed a video consultation solution that was easy to use for patients and clinicians alike, had reliable and speedy connections and had in-built data security in the design. The expertise in telecommunications that RedZinc brought along with the quick response times was just what we needed." CAMHS ID Clinic Cork remarked "We appreciate the access to BlueEye Clinic service hugely. Thank you to all for making it possible in such a short timeframe".
BlueEye Clinic uses real-time web RTC communications technology, so healthcare professionals can see their patients remotely. The service allows healthcare professionals to set up an instantaneous video consultation with a patient on their smartphone or laptop, using encrypted secure data. Features such as texting or emailing a direct video link to the patient, a virtual waiting room, calendar appointments, multi-party and screen sharing, make BlueEye Clinic convenient and easy to use. GDPR data security and HSE compliance alongside non-recording video make the video service very secure.
RedZinc had previously demonstrated their mobile real-time video telecommunications software platform, BlueEye Handsfree, to the HSE Digital Transformation Team. At the onset of COVID-19 RedZinc used agile software methods to quickly convert the software from this platform to provide an easy to use yet secure and reliable video communications software with no set up, no app requirements and no installation for the patient.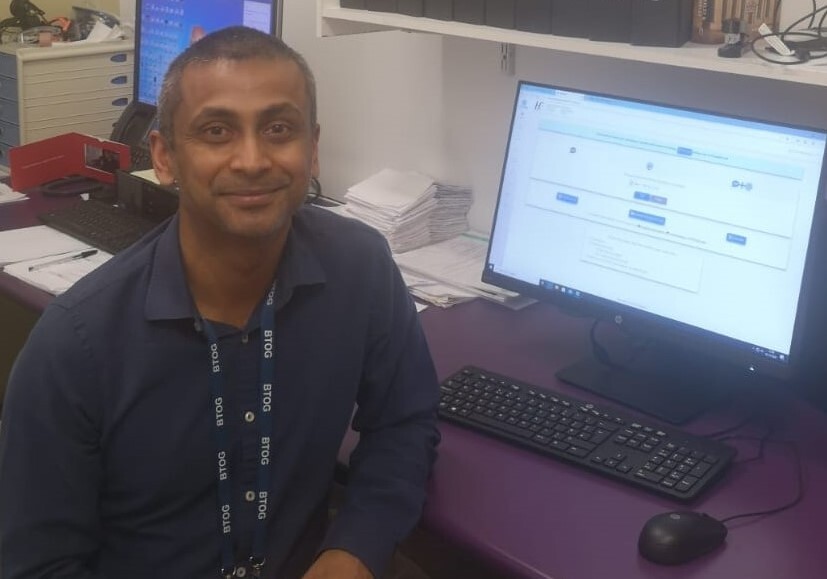 Donal Morris, CEO of RedZinc said "We are delighted for the recognition from the Irish Healthcare Awards for our response to the COVID19 outbreak and our support to the HSE during this time".
Follow RedZinc on Twitter and LinkedIn
RedZinc empowers healthcare professionals, first responders and other personnel to connect to a remote patient or colleague using real-time video communications. Learn about RedZinc.